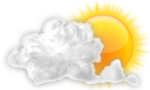 Web Search powered by
YAHOO!
SEARCH
RSSLive Blog
Live coverage: Boston Marathon explosions
Police have cordoned off a block of commonwealth, where there's a suspicious "device."

by

Billy Baker via twitter

4/15/2013 8:37:10 PM

RT @ProvFireVideos: RT @antheaws The picture that defines the moment. Boston first responders. http://pbs.twimg.com/media/BH6vVVWCIAIK4Q7.jpg

by

Adam Gaffin via twitter

4/15/2013 8:37:18 PM

by

Steve Silva via twitter

4/15/2013 8:37:28 PM

Gov. Deval Patrick statement: "This is a horrific day in Boston. My thoughts and prayers are with those who have been injured. I have been in touch with the President, Mayor Menino and our public safety leaders. Our focus is on making sure that the area around Copley Square is safe and secured. I am asking everyone to stay away from Copley Square and let the first responders do their jobs."

WCVB reports Pennsylvania Ave. in Washington DC shut down

by

Adam Gaffin via twitter

4/15/2013 8:37:58 PM

"It's not safe to be here." - Boston Police evacuating Commonwealth Avenue mall at Gloucester.

by

Billy Baker via twitter

4/15/2013 8:38:36 PM

* Police getting multiple reports of unexploded devices around Boston.
* One report was of unexploded device on the glass footbridge over Huntington Ave near Copley place
*Another suspicious package was reported near the Harvard #MBTA station

Officer: "Until my bomb squad clears it, I'm not taking any chances."

— Billy Baker (@billy_baker) April 15, 2013

NStar says there are no outages or issues with its electrical equipment in downtown Boston.

— Todd Wallack (@TWallack) April 15, 2013

Washington, DC is on a heightened state of alert, Pennsylvania Avenue is shut down. New York, London are on alert. #BostonMarathon

— patriotledger (@patriotledger) April 15, 2013

From Globe Correspondent Justin A. Rice: Jennifer B. Mehegan, a spokeswoman for Boston EMS, said they were redeploying EMC personnel from the medical tent in Copley to wherever police need them. She said they would go where bomb squads would go.

"I don't know if there are patients in different places," she said.

As she was speaking their was a report about another explosion at JFK and she walked away.

Before that she talked about where she was when it happened:

"I was just in [the medical tent], we got rushed with a lot of patients, we took care of them very quickly, pretty orderly. Unfortunately we train for these things and we didn't seem to be overwhelmed when they started coming in. I was in the back of the tent. I saw patients who were badly injured and needed some help."

She said she saw more than a dozen, possibly two dozen injured people. "Different injuries," she said. "Mostly lacerations there were a few serious patients."

She would not confirm missing limbs, or 23 hurt or 2 dead. She said she heard police say that but she could not report that.

Updated 04:40PM - Brookline Police: Boston Marathon route cleared, people being taken to BHS zo.pe/bnES

— WickedLocalBrookline (@BrooklineTAB) April 15, 2013

RT @Kulinowski: @universalhub Penn Ave NW in DC not all closed. Plaza in front of White House and Lafayette Square are closed.

by

Adam Gaffin via twitter

4/15/2013 8:41:33 PM

RT @mtnurbanist: @universalhub Please remind Bostonians: look after all the runners (& friends & family) from out of town. Can't ...

by

Adam Gaffin via twitter

4/15/2013 8:41:44 PM

RT @bakingboyz: @universalhub F-14s just flew over us into Boston (Revere)...and there go some more. Is Tobin open?

by

Adam Gaffin via twitter

4/15/2013 8:41:49 PM

RT @brendan60mm: 376 Boylston...another sus pkg @universalhub

by

Adam Gaffin via twitter

4/15/2013 8:41:54 PM

Boston Police confirm two bombs were placed in trash cans at finish line. A third unexploded bomb was discovered.

— WEEI (@WEEI) April 15, 2013

Au Bon Pain at Stuart and Dartmouth just evacuated. Runner from NY tells me: "Such a happy joyous event turned into living hell."

— Zack Sampson (@ZackSampson) April 15, 2013

Boston police and the F.B.I. say there were no threats of an attack on the marathon nyti.ms/11izUIo

— The New York Times (@nytimes) April 15, 2013

From Globe reporter Martine Power:

Kyle Lindham of Somerville was on Boylston Street 200 yards from Copley when he heard two explosions, the second louder than the first. Seconds later, police streamed into the street.

"We knew it wasn't right, because police were running, too," Lindham said.

Lindham said he and other runners were halted on the course as police tried to determine what was going on at Copley.

"It became apparent that this was something big. They started yelling at us to get the he'll off the course," Lindham said. "Then we saw other runners coming in our direction, yelling things, and they were obviously very scared."

Lots of unconfirmed statements in this

NYPost article

from unnamed sources, like: 1) first explosion occured in the lobby of the Fairmont Hotel 2) Authorities ID a suspect in marathon bombings - he is being guarded in Boston hospital.

Note: This is all unconfirmed.

One woman just ran to her husband, wrapped in a BAA blanket: "Oh my God. Oh my God. I was so scared," she cries

by

Martine Powers via twitter

4/15/2013 8:44:38 PM

"Authorities have a identified a suspect, who is currently being guarded in a Boston hospital with shrapnel wounds."

http://bit.ly/14qBRaN

by

MarlowNYC via twitter

4/15/2013 8:44:43 PM

RT @billy_baker: "It's not safe to be here." - Boston Police evacuating Commonwealth Avenue mall at Gloucester.

— The Boston Globe (@BostonGlobe) April 15, 2013

Just met an emotional woman who opted not to race but in shock cause her expected finish time was exactly when the explosion happened

— Darren Durlach (@DarrenDurlach) April 15, 2013

Lots of #BostonMarathon runners huddled under sheets and trash bags trying to stay warm in Brookline Ave. #

— Akilah Johnson (@akjohnson1922) April 15, 2013

Investigators are investigating. Any tie to Boston Marathon explosions is pure speculation. More information as we receive it.

— JFK Library (@JFKLibrary) April 15, 2013

Finishers continue to stream in, often looking for their families.

— The Berkeley Beacon (@BeaconUpdate) April 15, 2013

RT @deliacabe: .Boston Police asking for everyone who has taken video of finish line to let them know, could have clues of activity.

— Boston.com News (@BostonDotCom) April 15, 2013

RT @moconnor815: Are the new recycle/trash bins along public streets bomb-resistant?? @universalhub

by

Adam Gaffin via twitter

4/15/2013 8:48:22 PM

RT @bconnolly505: @universalhub if anyone needs ride, car or place to stay I live in Boston and have a car. Have them tweet me direct.

by

Adam Gaffin via twitter

4/15/2013 8:48:32 PM

The fact that some of the Newton families were in a VIP section right near the bomb siting is unbelievable #heartbreaking

by

farkasaurus via twitter

4/15/2013 8:49:11 PM
Powered by ScribbleLive Content Marketing Software Platform
Follow The Billings Gazette
Deals & Offers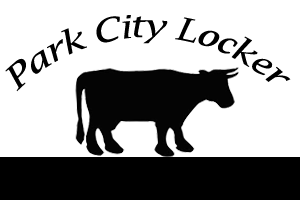 Order Today!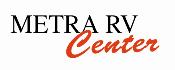 Was $24,121 – NOW $19,999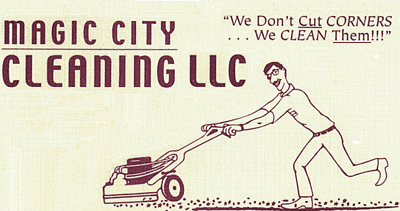 In business since 1984. Call today: 406-535-2927
Poll
Loading…
ZooMontana just got a lynx. What's your favorite animal that has been at the zoo?