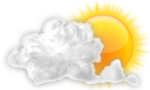 Web Search powered by
YAHOO!
SEARCH
RSSLive Blog
Live coverage: Boston Marathon explosions
Google has created a Boston Marathon Explosion person finder:

google.org

WCVB reports 6 people in "absolutely critical" condition at MGH

by

Adam Gaffin via twitter

4/15/2013 9:10:46 PM

Weird to see ppl walking around Boston Pub Garden w/ blankets and medals—like usual, except no one's smiling and everyone staring at phone

by

Martine Powers via twitter

4/15/2013 9:11:37 PM

BPD have set up a perimeter around the abandoned Penske truck at Albany and Dearborn in Roxbury

by

Adam Gaffin via twitter

4/15/2013 9:11:52 PM

Boston mayor's hotline (can help locate friends/family): 617-635-4500Crime tips hotline: 800-494-TIPS #bostonmarathon

— MEMA (@MassEMA) April 15, 2013

The heavy volume of mobile phone calls around downtown Boston following explosions at the Boston Marathon has clogged cell service, blocking many from getting through to people at the scene.

"We are experiencing call blocking due to what's happening," said Mark Elliott, a Sprint spokesman. "The network is blocking calls due because of the number of calls coming in exceeds the capacity."

He didn't know what the exact volume of calls has been since the explosions occurred, but said many thousands of calls made at the same time in the same are overwhelm cell towers in the area.

"There's no way the network can handle that kind of traffic," he said.

There have been numerous reports of many people not able to get through to their family and friends at the marathon.

Elliott said that mobile phone users should text the people they are trying to reach in the area instead of calling to free up the mobile networks for emergency uses.

Verizon Wireless, meanwhile, issued a statement, saying: "Verizon Wireless has been enhancing network voice capacity to enable additional calling in the Copley Square area of Boston. Customers are advised to use text or email to free up voice capacity for public safety officials at the scene. There was no damage to the Verizon Wireless network, which is seeing elevated calling and data usage throughout the region since the explosions occurred."


Credit to Michael B. Farrell Globe Staff

BPD have set up a perimeter around the abandoned Penske truck at Albany and Dearborn in Roxbury

— Adam Gaffin (@universalhub) April 15, 2013

RT @jonchesto: Mass General telling us they're treating 22 injured, including 6 in critical condition.

— Jessica Bartlett (@jessmayb3) April 15, 2013

RT @bostonsymphony: This evening's concert at Symphony Hall will NOT take place. We will be in touch with patrons planning on attending...

— Carly Carioli (@carlycarioli) April 15, 2013

Common, Public Garden still crowded with runners

by

Adam Gaffin via twitter

4/15/2013 9:14:22 PM

police now blocking off area past the 40km line on beacon st. It's around an Tua nua.

— Jaclyn Reiss (@JaclynReiss) April 15, 2013

Scene outside of Tufts Medical. Boston Swat officer pulled gun on non-compliant man. Unclear if related at all but crowd in panic

— Wesley Lowery (@WesleyLowery) April 15, 2013

SWAT, state police, military are gathered on Boston Common http://twitpic.com/cjmt96

by

Martine Powers via twitter

4/15/2013 9:16:58 PM

RT @BostonRocks: @universalhub Tobin bridge looks to be shut down going into Boston I live right next to it & I see zero traffic

by

Adam Gaffin via twitter

4/15/2013 9:17:13 PM

RT @adamzopf: @martha_j @Aranciata15 @universalhub @ElizAtwater Start a hashtag. Something like #bostonhelp. Ask for RT's.

by

Adam Gaffin via twitter

4/15/2013 9:17:24 PM

"Everyone was running. I was right next to the explosion. It threw me. I never sprinted so fast after a marathon." usat.ly/15gyvXx

— USA TODAY (@USATODAY) April 15, 2013

Copley Square is safe and secured. I am asking everyone to stay away from Copley Square and let the first responders do their jobs."

— Deval Patrick (@MassGovernor) April 15, 2013

Again, 19 patients at Mass General; six patients are critical, at least four with leg amputations. Six patients in surgery @metrobos

— Amanda Art (@BostonNewsNerd) April 15, 2013

Please note: the FAA has announced a ground stop for Boston Logan airport until further notice.

— Boston Logan Airport (@BostonLogan) April 15, 2013

The National Hockey League has postponed tonight's Boston Bruins game against the Ottawa Senators at TD Garden. The game was scheduled to take place at 7 p.m.

The game will be rescheduled, according to the league. The Bruins have seven regular-season games remaining before the playoffs. Their next game is scheduled for Wednesday at home against the Buffalo Sabres.

- Fluto Shinzawa, Globe staff

RT @BostonUrbEx: Most Storrow ramps closed. Statue cruiser flying down esplanade pedestrian path. #boston @universalhub

by

Adam Gaffin via twitter

4/15/2013 9:22:56 PM

4,496 runners didn't cross the finish line. A total of 27,000 started the race.

— Eric Wilbur (@GlobeEricWilbur) April 15, 2013

Tufts Medical Center evacuated, our reporter on the scene says. Family members, visitors ordered to leave, but not patients. Block shut down

— Cynthia Needham (@globecynthia) April 15, 2013

People should expect to see high police visibility at key locations #tweetfromthebeat

by

Cheryl Fiandaca via twitter

4/15/2013 9:23:36 PM

#northeastern's campus is open and ready if you need help, assistance and comfort. We are here for you.

— President Aoun (@PresidentAoun) April 15, 2013

Police Commissioner Davis said that "there were simultaneous explosions" along the finish line of the marathon route, and "each one resulted in multiple casualties."

He also confirmed a third explosion at the JFK Library and said "we are not certain that these incidents are related, but we are treating them as if they are."

He urged city residents to stay inside and not congregate in large groups.

"People should be calm, but they should understand that this is an ongoing event."

Davis said that authorities are searching the bags that spectators left as they fled the scene of the Boylston Street explosions, but "at this point we have not found another device."

Governor Deval Patrick reiterated that residents should remain at home and remain calm.
"We've had a horrific attack here in Boston this afternoon," Patrick said.

- Travis Anderson, Globe staff
Powered by ScribbleLive Content Marketing Software Platform
Follow The Billings Gazette
Deals & Offers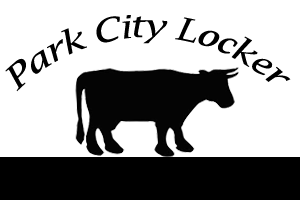 Order Today!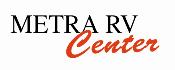 Was $24,121 – NOW $19,999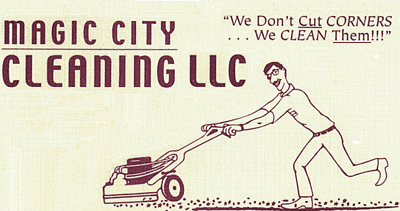 In business since 1984. Call today: 406-535-2927
Poll
Loading…
ZooMontana just got a lynx. What's your favorite animal that has been at the zoo?