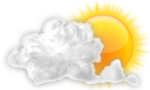 Web Search powered by
YAHOO!
SEARCH
RSSLive Blog
Live coverage: Boston Marathon explosions
Cops taking off with sirens blaring @BostonDotCom

by

Evan Allen via twitter

4/19/2013 2:42:07 PM

Russia Today also reports that the older brother, Tamerlan, was arrested in 2009 for beating his girlfriend, who described him in an interview as a "very nice man," according to the City of Cambridge Police Department.

rt.com

WBZ-TV says the older brother trained in mixed martial arts at Waikru on Brighton Ave. in Allston.

www.waikru.com

In a telephone interview, Pamala Rolon, a UMass-Dartmouth senior and a resident assistant at the Pine Dale dorms, said she knew Dzhokhar Tsarnaev for the past year and finds it incredulous that he played any role in the bombs at the Boston marathon. "He studied. He hung out with me and my friends," she said Friday morning. "I'm in shock."

www.boston.com

Sean Collier, 26, MIT police officer killed in confrontation with bombings suspects: "In a very short period of time, it was remarkable how engaged he was with students, particularly graduate students," MIT Police Chief John DiFava said in a statement, adding that Collier had become active with the MIT Outing Club. www.boston.com

Taxi service in the City of Boston has been restored.

by

Boston Police Dept. via twitter

4/19/2013 2:48:30 PM

1235PM: Residents in Watertown, Newton, Waltham, Belmont, Cambridge, Brookline, Boston are STILL advised to stay indoors.

by

MEMA via twitter

4/19/2013 4:40:49 PM

#CommunityAlert: Per Mass State Police: "60% of the search is done but there is still more work to be done."

by

Boston Police Dept. via twitter

4/19/2013 4:41:05 PM

RT @MaeveReston: Watertown Police say it may be well into weekend until they have crime scene under control. Ask for Watertown's patience.

by

Wesley Lowery via twitter

4/19/2013 4:42:17 PM

RT @ImamSuhaibWebb: @RevEverett the community has been nothing but warm blankets of love. Hate cannot untie love's knots. Thank you...

by

Maria Sacchetti via twitter

4/19/2013 4:42:48 PM

Smaller media presence outside second relative's townhouse. He does not appear to be home. http://pbs.twimg.com/media/BIOoTSlCcAAbGiR.jpg

by

Noah Bierman via twitter

edited by

Teresa Hanafin

4/19/2013 4:44:43 PM

#CommunityAlert: Chief Ed Deveau thanks Watertown residents for their exceptional patience & cooperation.

by

Boston Police Dept. via twitter

4/19/2013 4:44:57 PM

by

Catherine Cloutier via twitter

4/19/2013 4:46:34 PM

#CommunityAlert: Gov Patrick asks residents to remain safe & inside as search for suspect continues.

by

Boston Police Dept. via twitter

4/19/2013 4:47:39 PM

by

elioverbey via twitter

4/19/2013 4:51:11 PM

#CommunityAlert: Per State Police – expect a controlled explosion later in the day on Norfolk Street in Cambridge.

by

Boston Police Dept. via twitter

4/19/2013 5:20:54 PM

MEMA presser in a sec @BostonDotCom On what's going on in Boston re companies that opened who are worried that employees can't leave now

by

Evan Allen via twitter

4/19/2013 5:22:21 PM

Gallery of victims of the Marathon bombings and this morning's shootout:

www.boston.com

From the AP:

The FBI is at the northern New Jersey home of the sister of the Boston Marathon bombing suspects.

The police director in West New York, N.J., says the woman has told authorities she has not been in frequent touch with her brothers. He says she is very upset.

Police did not have her name.

They have cordoned off the three-story brick building across the Hudson River from New York City.

The woman, speaking through a crack in the door, tells The Star-Ledger of Newark (http://bit.ly/15nf66S ) her brothers are smart and great people. She says she doesn't know what got into them.

She also tells the newspaper she is sorry for ''all the people who are hurt.''

I am at an unspecified location not far from staging area where there is some police activity. Being kept far back. Police calm for now.

by

Dan Adams via twitter

4/19/2013 5:27:09 PM

I asked a Boston Police officer if all their guys are okay here. He says, "so far, so good."

by

Dan Adams via twitter

4/19/2013 5:28:27 PM

On Norfolk Street in Cambridge, where police plan a controlled detonations of something suspicious in a building where one of the suspects is believed to have lived, a silver SUV has all of its doors open and its hood up. The area has been evacuated of residents.

Same friendly BPD cop said he got 35-40 concerned texts from friends and family Today. #Watertown. @BostonGlobe

by

Dan Adams via twitter

4/19/2013 5:33:59 PM

My informal fact-finding mission has determined that JP residents not taking shelter-in-place policy too seriously.

by

JeremyCFox via twitter

4/19/2013 6:43:22 PM

But in fairness we are about 6 miles from Watertown. Seems really unlikely bomber made it this far past police.

by

JeremyCFox via twitter

4/19/2013 6:45:10 PM

Thousands of local college students are huddling in their dorms and apartments today, listening to scanners, texting parents, and swapping stories, as police and FBI agents are on an all-out manhunt for the marathon bomber.

www.boston.com

All bus service in and out of South Station has been suspended while authorities continue their hunt for the Boston Marathon bombing suspect. Amtrak train service has also been canceled.

"The building is locked down. There's nobody coming in, going out," said Stephen Squibb, bus manager at South Station. "Everything has been canceled completely."

"This was not a normal night for trauma." - Great dispatch from @GlobeLizK, about the doctors who treated suspect.

http://bo.st/Z5TIAz

by

Jen Peter via twitter

4/19/2013 6:50:24 PM

by

Wesley Lowery via twitter

4/19/2013 6:51:55 PM

Farah Stockman: Rarely do you get to see into the mind of a suspected killer, especially on the day that he kills. But thanks to Twitter, now we do. @J_tsar appears to be the twitter handle of Dzhokhar Tsarnaev, the Marathon bombing suspect still at large.

www.boston.com

Mother of suspects arrested in 2012 for stealing $1,600 in clothing from Lord & Taylor, reports The Daily Mail

www.dailymail.co.uk

Earlier, we posted that the YouTube account of Tamerlan Tsarnaev, the 26-year-old brother killed this morning, contained a playlist labeled "Terrorists", but that the videos had been deleted. We tracked one video to the owner:

www.youtube.com

We'll post a translation as soon as we can.

A slew of arts organizations have announced cancellations due to the Boston-area lockdown as police continue searching for marathon bombing suspect Dzhokhar Tsarnaev,

the Globe's Geoff Edgers reports

.

Officials in Watertown have been fielding calls all day but say they have little information to offer residents.

http://bo.st/ZElvCW

by

Catherine Cloutier via twitter

4/19/2013 8:09:30 PM

RT @RockCenterNBC Seven IEDs have been recovered so far, some in Watertown & some at the house in Cambridge, police officials tell @NBCNews

by

Wesley Lowery via twitter

4/19/2013 8:15:19 PM

by

Anushelb via twitter

4/19/2013 8:17:40 PM
Powered by Platform for Live Reporting, Events, and Social Engagement
Follow The Billings Gazette
Deals & Offers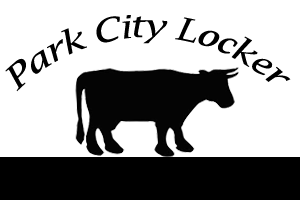 Order Today!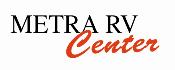 Was $24,121 – NOW $19,999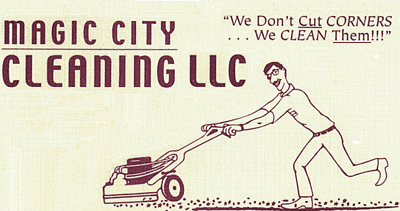 In business since 1984. Call today: 406-535-2927
Poll
Loading…
ZooMontana just got a lynx. What's your favorite animal that has been at the zoo?